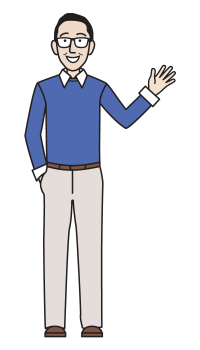 Welcome to Credit Card Andy - a blog that makes personal finance easy to understand for students and 20-somethings.
My name is Andrew Kim. I am a recent graduate of Dartmouth College where I studied Economics.
I am a self-described Wannabe-Hipster (check out the sweet polaroid effect I got going on over there on the right) who loves golf, peanut butter, and quoting Anchorman. I'm also addicted to technology and gadgets. You can find me on a Sunday afternoon tinkering and experimenting with my electronic gizmos.
My Story
I was the 7-year-old kid who enjoyed depositing birthday money into his savings account more than buying a new toy. In middle school, I started noticing credit card commercials on TV. They were saying things like "cash back" and "rewards". I wanted in, but I was too young to apply. When I suggested to my parents that they should use these awesome cards, they said, "No, we prefer debit cards". I asked them what the difference between was between the two, and they weren't too sure themselves.
Fast forward to college. I had a student credit card, checking account, and savings account all from the same bank my parents used. I didn't know when to use my credit card vs. my debit card. I didn't know how to pay the credit card bill. I didn't__ understand why this one didn't give me points. I was clueless. So I set out on a journey to figure it all out.
As I was learning it all, I really got into it. I was reading the fine print of credit cards, learning the minutia of bank accounts, and conjuring up new ways to optimize my finances. A lot of the tinkering spirit I developed with technology came into play as I worked out my financial strategy.
Throughout college, I realized my friends didn't even know the basics of money. How are students supposed to function in the real world post-graduation if they don't know what to do with their own money?
Why You Need to Follow Credit Card Andy
If you follow my blog, I promise to deliver easy-to-read personal finance advice. This is not a "Get Rich Quick" website, nor is it a site that preaches frugality. If you follow Credit Card Andy, you will have more control over your finances enabling you to do the things you really enjoy in life. I'll be sure to keep things simple, succinct, and lighthearted. It's not the people with big salaries that get rich; it's the people who manage their money well that do.
Interact with Me!
Sign up for my newsletter, follow me on Twitter, and bookmark the site. Ask me lots of questions about my posts. The more you interact, the more you'll get out of the experience.
I've done the heavy lifting for you already. Even if you only occasionally read my blog, you will be happy that you are that much more in control of your own finances.